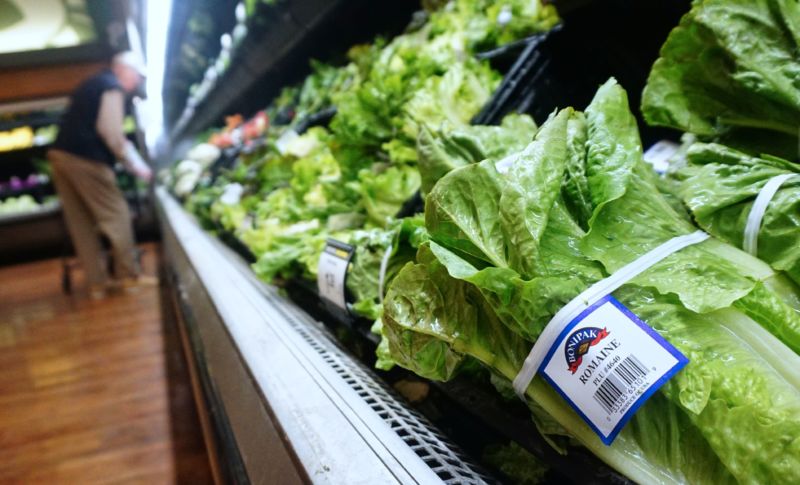 .
After a year pestered by fatal E. coli break outs connected to extensively dispersed romaine lettuce, 2019 is off to an anxiety-inducing start.
With numerous food inspectors furloughed in the continuous federal government shutdown, the Fda has.
suspended all regular assessments of domestic food processing centers That's according to FDA Commissioner Scott Gottlieb, who exposed the news in an interview with the.
Washington Post released Wednesday.
Gottlieb stated that the firm, which manages about 80 percent of the food supply, is continuing to surveil foreign producers and imported food, in addition to any domestic manufacturers associated with a present recall or break out.
However the firm is avoiding the 160- or-so regular food assessments it typically carries out every week. In those examinations, FDA inspectors examine making practices at food-processing centers, in addition to look for unhygienic conditions, such as invasions, and contamination concerns. About a 3rd of those 160 weekly assessments include centers that the firm thinks about "high threat," Gottlieb included. High-risk centers are those that either deal with foods especially susceptible to security concerns, such as soft cheeses and seafood, or centers that have a performance history of food security issues.
" We are doing what we can to alleviate any threat to customers through the shutdown," Gottlieb informed the paper. He's now dealing with a strategy to recall 150 inspectors to concentrate on the high-risk centers. While those employees still would not be paid till after the shutdown ends, Gottlieb stated he was establishing a firm travel account to assist those inspectors keep big balances off their individual charge card.
Still, Sarah Sorscher, deputy director of regulative affairs at not-for-profit advocacy group The Center for Science in the general public Interest, called the missed out on assessments undesirable. "That puts our food supply at threat," Sorscher stated. "Routine assessments, which assist stop foodborne health problem prior to individuals get ill, are important."
Each year, an approximated 48 million individuals are sickened by foodborne diseases in the United States, causing 128,000 hospitalizations and 3,000 deaths, according to the Centers for Illness Control and Avoidance.
Meat, poultry, and egg centers not checked by the FDA are supervised by the United States Department of Farming, which has actually kept assessments throughout the shutdown.