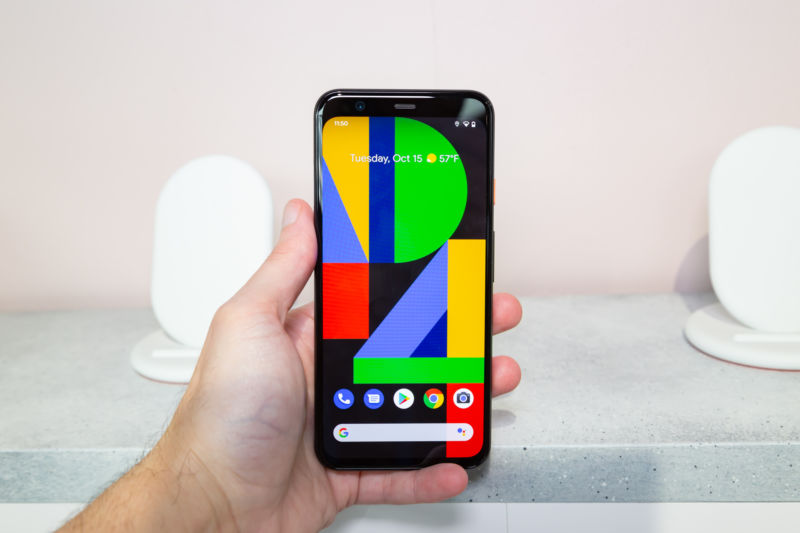 .
When the Pixel 4 ships today, it will be launching to customers with a face-unlock security concern that will obviously stay for a long time. Unlike the iPhone's FaceID (and Google's earlier face-unlock system on Android 4.1), the Pixel 4's face unlock does not search for the user's eyes, so the phone might be pointed at a sleeping or unconscious owner and opened without their approval. This weekend, Google stated in a declaration that a repair "will be provided in a software application upgrade in the coming months."
The Pixel 4 was revealed recently, and rather of consisting of a finger print reader like many Android phones do, the Pixel 4 functions Google's recently established face-unlock system as the only biometric choice. Google is plainly going after the iPhone here, and the Pixel 4's face unlock works much like Apple's Face ID system: an IR dot projector blasts a grid of unnoticeable dots onto the user's face, and a video camera (a set of video cameras, when it comes to the Pixel 4) checks out the user's face in 3D.
As part of the lots of pre-release Pixel 4 leakages, screenshots of pre-release builds of the Pixel 4's software application revealed an alternative to " need eyes to be open." So we understand Google hasn't been totally blindsided by this issue; the repair simply wasn't prepared in time for launch. Here's Google's complete declaration on the concern:
We have actually been dealing with an alternative for users to need their eyes to be open up to open the phone, which will be provided in a software application upgrade in the coming months. In the meantime, if any Pixel 4 users are worried that somebody might take their phone and attempt to open it while their eyes are closed, they can trigger a security function that needs a pin, pattern or password for the next unlock. Pixel 4 face unlock fulfills the security requirements as a strong biometric, and can be utilized for payments and app authentication, consisting of banking apps. It is durable versus void unlock efforts by means of other methods, like with masks.