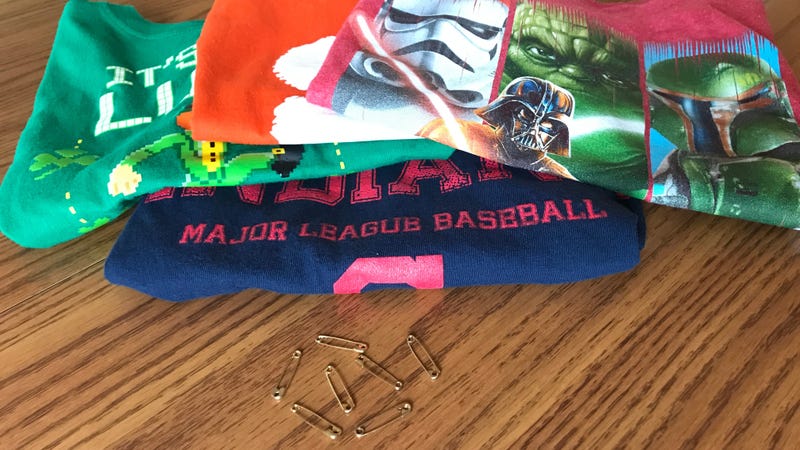 A minimum of one or two times a month, I see that a person of my boy's Tee shirts has actually gotten too little or the hemline of a set of trousers has actually approached too far, and I believe to myself, "It's time to put that in the 'Contribute' stack." Each time, I make sure I will keep in mind which product is all set to go out the door.
Then I clean all of his clothing and have definitely no concept whether it was the orange t-shirt or the green t-shirt, the dark denims or the light set. So back into the closet they go, up until the next time he uses it and I state, "Oh, it's absolutely time to put that in the 'Contribute' stack."
Fortunately, among the members of our Offspring Moms And Dad Facebook Group has a hack for that. Over the weekend, Melissanichole Hoaglund published this message:
We have a container of security pins on the washer. When the young boy grows out of something, we put a pin on the leading right prior to we put it in the obstruct. That method it is identified for the resale box and it does not enter into the cabinet by error.
When you pull the clothes out fresh and tidy from the clothes dryer, there will be no mistaking which products should go and which might remain for another week.
---
For more from Lifehacker, make sure to follow us on Instagram @lifehackerdotcom