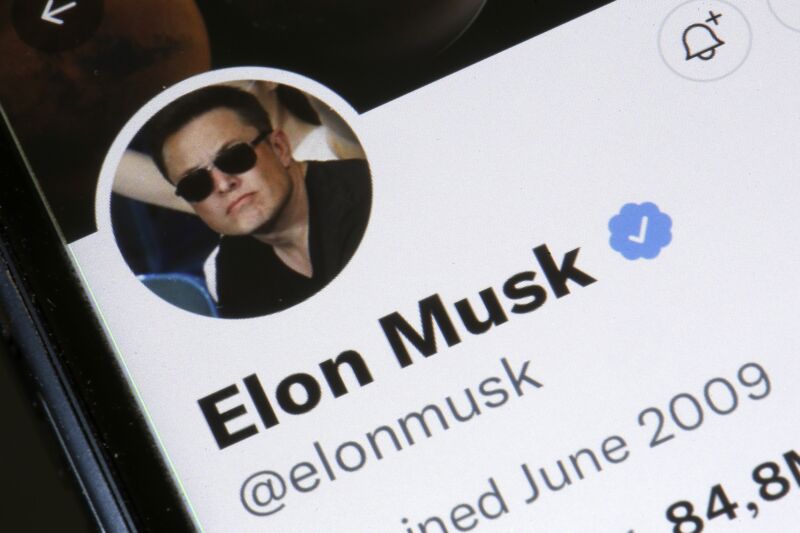 Elon Musk filed an amended countersuit against Twitter, claiming the allegations by Twitter's former security chief, Peiter "Mudge" Zatko, give Musk new legal grounds to kill the merger deal.
"Needless to say, the newest revelations make undeniably clear that the Musk Parties have the full right to walk away from the Merger Agreement—for numerous independently sufficient reasons," the amended countersuit claims. "In short, the Musk Parties and Twitter's many other investors were sold a different company than the Twitter that actually exists—one that was more valuable, more popular, more secure, and more compliant with governing law."
The amended countersuit was filed under seal last week and a public version was released yesterday. Delaware Court of Chancery Judge Kathaleen McCormick had granted Musk's request to amend the countersuit but rejected his attempt to delay the trial by at least four weeks, so the trial is still scheduled to begin October 17.
Musk's original countersuit focused primarily on his unproven claim that Twitter lied about spam data in its public disclosure that less than 5 percent of its monetizable daily active users (mDAU) are spam or fake. Musk's amended countersuit says the alleged mDAU misrepresentations "were only one component of a broader conspiracy among Twitter executives to deceive the public, its investors, and the government about the dysfunction at the heart of the company."
Musk tries to prove "material adverse effect"
Musk is trying to prove that Twitter is reasonably likely to suffer a material adverse effect (MAE) that would give him grounds to exit the $44 billion merger deal.
Twitter previously denied that Zatko's claims give Musk enough reason to exit the deal in a filing that opposed Musk's motion to amend his countersuit. "Musk's new theory is as unavailing as its predecessors," Twitter wrote. "To escape his obligation to close, Musk must show a failure of one of Twitter's representations that creates a Material Adverse Effect. Musk cannot even plead this adequately, let alone prove it."
Musk's amended counterclaims called Zatko's whistleblower complaint, which was submitted to Congress and federal agencies, "one of the most significant whistleblower complaints in recent history."
"According to the Zatko Complaint, Twitter suffers from serious information security vulnerabilities; depends critically on algorithms that infringe intellectual property rights; and is flouting a 2011 FTC consent decree, as well as other privacy and cybersecurity regulations," the Musk countersuit said.
Musk further claimed the mDAU and security "episodes reveal the vast and unlawful lengths that Twitter will go to avoid disclosing the true state of the company—its 'key' financial metrics, security infrastructure, intellectual property infringement, and legal compliance—to the public."