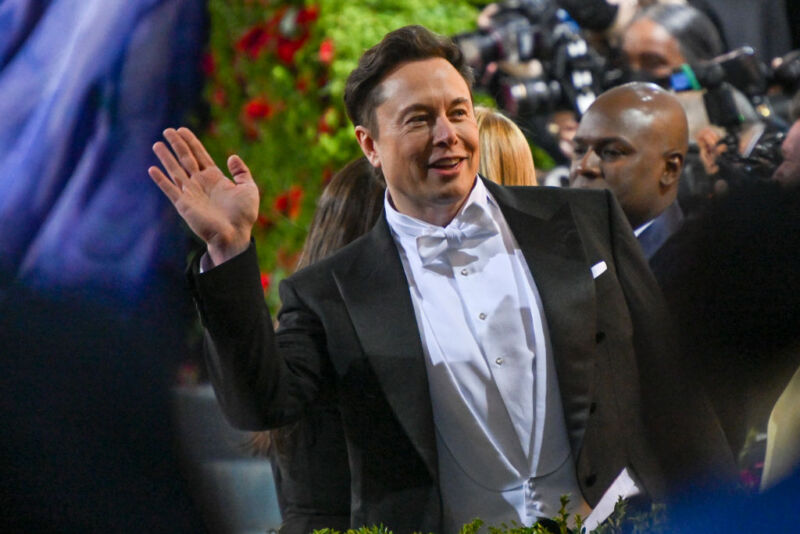 Earlier this month, when Twitter CEO Elon Musk locked his Twitter account to personally test whether locked tweets generated more views than public tweets, many wondered why he didn't just ask a Twitter engineer how the platform worked. A new report says Musk did meet with engineers—after his test—and that meeting led him to impulsively fire an engineer who attempted to provide an alternative explanation for why Musk's tweet views might be declining.
The meeting took place on Tuesday, according to the tech newsletter Platformer. Bringing together engineers and advisers, Musk asked his team why his account, which has "more than 100 million followers," would only be getting "tens of thousands of impressions."
"This is ridiculous," Musk said, according to multiple sources.
A principal engineer stepped forward to explain that the decline may be due to easily chartable waning public interest in Musk. To back up the engineer, Twitter employees provided internal data that corresponded with a Google Trends chart, Platformer reported.
They also shared the results of an investigation into Twitter's algorithm, which found "no bias" against the CEO. None of this seemed to satisfy Musk, whose immediate response was to remove the employee who suggested that since Musk's move to purchase Twitter last April, people have been increasingly uninterested in following all of Musk's moves online.
"You're fired," Musk told the engineer, whom Platformer did not name due to concerns that the engineer could face online harassment.
Twitter did not respond to Ars' request for comment.
Ongoing chaos for Twitter engineers
It's hard to determine how many engineers are still employed at Twitter since Musk took over, but last month, CNBC reported that internal records showed that the platform employed just 550 full-time engineers. Musk took issue with CNBC's reporting but did not directly dispute the reported number of full-time engineers.
One former engineer told CNBC that because the company's code base is massive, "it requires knowledge of different platforms and programming languages to maintain different parts of Twitter." That means skill sets are not necessarily transferrable between teams, the former engineer said, noting that Musk would struggle to quickly train engineers to take over responsibilities of all the abruptly dismissed engineers who had "so much institutional knowledge." Reducing the staff so heavily would surely make it harder for the engineers left at Twitter to "maintain the service reliably while still building new features," the engineer predicted.