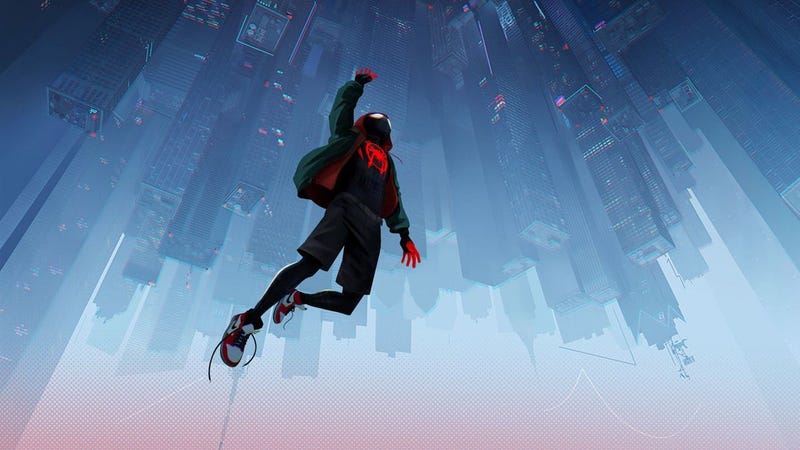 On Twitter, Simon Willison provides us a wonderful roundup of behind-the-scenes material from Spider-Man: Into the Spider-Verse, directly from the artists themselves. (Thanks to Kottke for the suggestion.) 2 ideas: 1) Congratulations to Sony for permitting this level of openness, and 2) Every Spider-Verse– consumed kid requires to see this.
Following directors, animators and team members on social networks– Twitter, Instagram and Facebook– is a terrific method to provide your kids a much deeper dive into the programs they enjoy (and it's more affordable than merely purchasing them all the merch). It's a bit like taking them on a trip of the production studio– they can find out just how much idea enters into every information, how very first efforts are never ever best, how there will constantly be external obstacles, and how every effective job needs an unbelievable offer of cooperation.
Here's what artists shared about the making of Spider-Verse:
Movie director Miguel Jiron revealed a few of the movie's very first story boards.
Author Daniel Pemberton shared how artists did the percussion in the Burglar scenes.
Comic artist and character designer Jesús Alonso Iglesias exposed some early advancement illustrations.

Visual impacts manager Michael Lasker talked about the making of Peni Parker.

Animator Nick Kondo shared the obstacles of dealing with various animation designs.
Co-writer and co-director Rodney Rothman spoke about the time restrictions the group dealt with.
Rothman likewise shared the movie's whole script.
The next time your kid falls for a CG movie, have a look at the credits and follow some the makers. And if your young fan has a particular concern about a scene or design or choice, simply ask. I make sure they 'd enjoy to share more about the creative procedure.