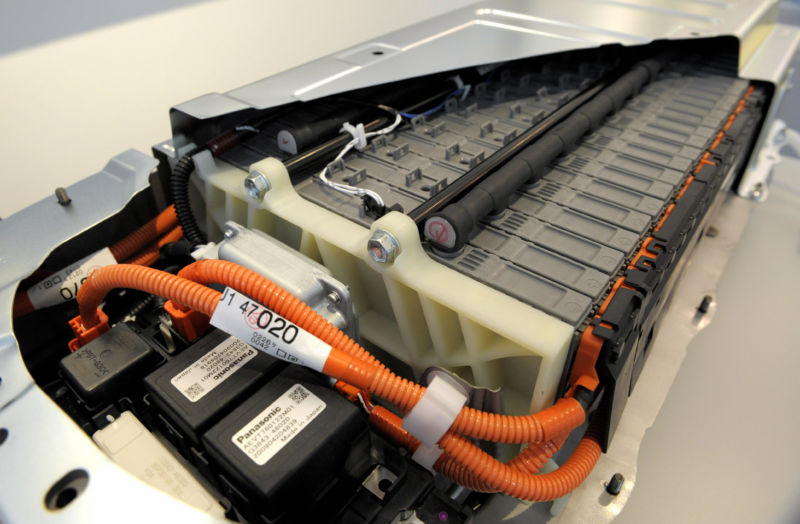 .
According to Nikkei Asian Evaluation, Toyota Motors and Panasonic have actually consented to establish a joint-venture business to produce automobile batteries, with Toyota owning 51 percent of the business and Panasonic owning 49 percent.
Ars Technica got in touch with both business to verify the report, and we'll upgrade this story if we hear back.
Nikkei reports that Panasonic would move ownership of 5 battery factories in Japan and China to the joint endeavor. The joint endeavor would begin operations "in the early 2020 s," and it would begin producing "batteries with 50 times the capability of those now utilized in hybrid lorries, intending to lower production expenses through greater volume," according to Nikkei
The news outlet likewise stated that the joint endeavor would be utilized to press forward the innovation utilized in solid-state batteries. Solid-state batteries do not exist in business production yet, however they are in theory lighter, more secure, and have a more competitive energy density than existing lithium-ion batteries. Toyota has actually been dealing with such solid-state battery research study for several years. In 2017, The Wall Street Journal reported that Toyota was dealing with " production engineering" for a solid-state electrical automobile battery, which it wished to advertise by 2022.
Panasonic has substantial experience mass-manufacturing brand-new battery innovation, consisting of through a collaboration on the enormous Tesla Gigafactory in Nevada. So from Toyota's viewpoint, a collaboration with Panasonic may be one method for the automobile maker to jump-start solid-state battery production. Toyota made substantial strides in the hybrid-vehicle market, however when in the field of battery electrical lorries (BEVs), the business has actually dragged other business.
Toyota management has actually traditionally preferred hydrogen fuel cell lorries as the future. Simply recently, the head of Toyota's Fuel Cell system advancement, Katsuhiko Hirose, informed The Drive that he anticipates fuel cell lorries to become less expensive than gasoline-powered cars and trucks and to be more generally useful than battery-powered lorries.