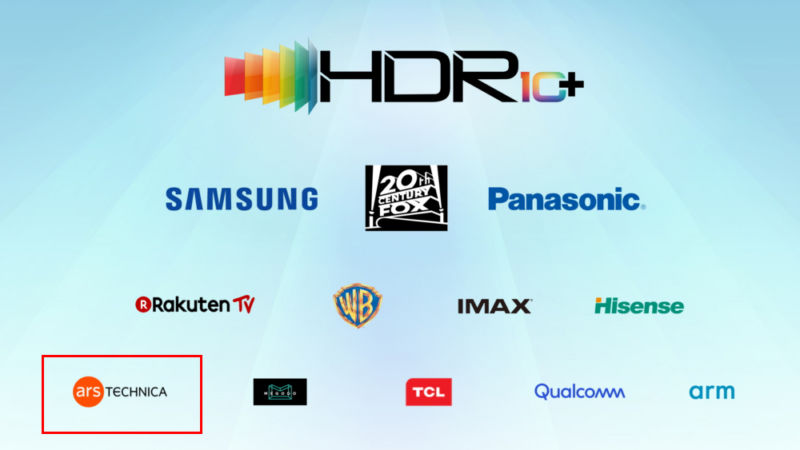 .
Samsung's main news website had a little bit of an incident today, and in some way Ars Technica's logo design wound up in among the business's news release. Journalism release, very first found by Android Cops, was for an HDR10+ accreditation and material program. The accompanying image included the typical multitude of market logo designs– Qualcomm, Samsung, ARM, and so on– and after that at the bottom, the Ars Technica logo design!
Journalism release does not point out Ars by name, however rather notes a business called "ARSPRO" in Moscow as one of Samsung's partners. Obviously somebody at Samsung's press department Googled ( or Bixby-ed?) the "ARSPRO" logo design, and the Ars Technica logo design turned up rather. (This is most likely due to the fact that of our "Ars Pro" from Ars Pro membership program, which unlike "ARSPRO" is not based in Russia and remains in truth really remarkable!)
This isn't the very first time Samsung has actually had a collaboration snafu. Previously this month, the business revealed it was partnering with the.
" Supreme" clothes brand name in China, just to have Supreme come out and state Samsung had actually partnered with a "fake" (however legal!) variation of Supreme.
Samsung has actually considering that upgraded its news release to eliminate Ars' logo design (there's still an archive.org variation here). For the record: no, Ars Technica is not partnering with Samsung.