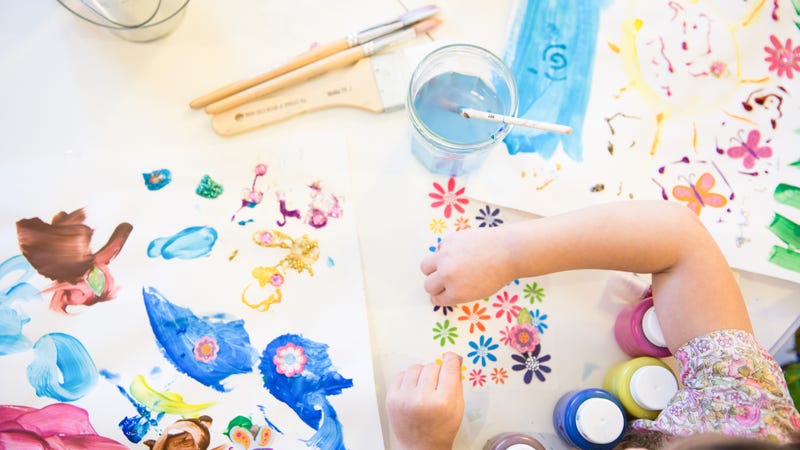 It Takes a Town
Weekly, we include a parenting hack from you, the town. Have a fantastic technique for getting your kids to brush their teeth? An innovative method to get your middle schooler to inform you about their day? Have you interrupted the diaper bag? For a possibility to have your hack released, e-mail michelle.woo@lifehacker.com.
If you have a kid, you have a relentless supply of kid art. There's a limited quantity of wall property, so what can you make with all those handprint work of arts? (Besides toss them into the recycling bin or push them into a memory box that your kid should determine what to do with when they're 26 and you have actually chosen to turn their old bed room into a gym.) Attempt this concept from an Offspring reader called Dennis:
We conserved up all our little person's (nearly 2) art work from day care (he brings something house each and every single day) and utilized those as thank you notes for the holiday. We simply composed a little note on it and packed it in an envelope. Paid a bit more in postage, however we got excellent actions and took barely any time.
It's a terrific option– we frequently repurpose old art work as birthday cards for kids (typically when we're rushing for one 5 minutes prior to we need to leave for the celebration). The receiver's moms and dads are typically happy. (" You made this for Billy? This is so thoughtful!") Hey, nobody requires to understand it was produced in Mrs. Willow's early morning preschool class.